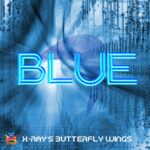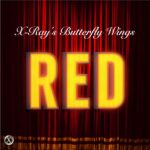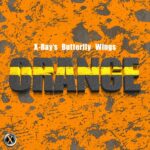 X-Ray Official YouTube OPEN
 ▶︎YouTube Channel
X-Ray 公式 YouTube チャンネル公開
 ▶︎YouTube チャンネル

X-Ray's Official Website open.
X-Ray公式サイトOPEN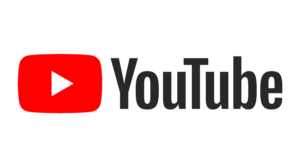 RED 🔴
NEW ALBUM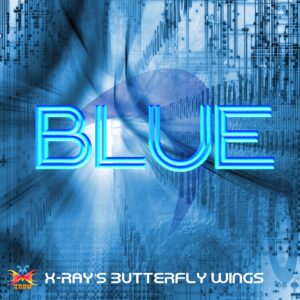 X-Ray's Butterfly Wings instrument 3rd album. Electro, Fusion, EDM, Cinematic and more.
X-Ray's great electric guitar in Electric sounds!!
X-Ray's Butterfly Wings インストアルバム第3弾!
エレクトロ、フュージョン、EDM、シネマチックなど電子音の中に
X-Rayのエレキギターが炸裂した1枚!
01 Big Bang
02 Genesis
03 Run
04 This Moment
05 A Hundred Miles
06 From Thousand Years Later
07 Lowering Air
08 Lost Signal
09 The Lightning Speed
10 Beyond The Wall
11 Never Touch Down
DISCOGRAPHY
Composer / Guitarist / Songwriter
Born in Tokyo.
I have been playing the electone since I was 6 years old.
I admire The Beatles, I have been playing the guitar since I was 12 years old.
Work as singer-songwriter, and composed travel shows BGM and amusement facility's BGM and so on.
After that planning team sound direction in EA Japan, Bandai Namuco Studios Inc. 
At april 2022 released BGM first album 'ORANGE'.
Song be good at Rock'n'Roll guitar music.
BGM is Rock'n'Roll other than orchestration, electronic, ethnic, mix the music composing.
作曲家 / ギターリスト / ソングライター
東京都出身
6歳よりエレクトーンで音楽を学び、12歳からビートルズに憧れてギターを弾き始める。
シンガーソングライターとして活動しながら、地方テレビ局の旅番組BGMやアミューズメント施設のBGMなどを制作。
その後、EA Japanを経てバンダイナムコスタジオでプランナーチームのサウンドディレクションを行う。
2022年4月、1stBGMアルバム「ORANGE」をリリース。
ギターサウンドロックンロールが楽曲の長所だが、インストは更にオーケストラやエレクトロニック、民族音楽をミックスした独特のサウンドを展開している。